English 101 - Dr. Mandy Suhr-Sytsma
BLOGGING ABOUT MULTILINGUALISM
Youngjoo Yi follows in his research paper "ESOL Teachers As Writing Teachers" two students who become certified teachers and receive Master's degrees for English for Speakers of Other Languages (ESOL) for Pre-K-12. His goal was to identify the current state of second language writing teacher education in the United States. Through group interviews, collection of exit portfolios, assignments, and teaching materials of the two students, Yi collected data to come to a conclusion of the state of ESOL writing teacher education. He found out that writing in ESOL classes is focusing on assessments and comprehension of material, rather than writing to learn about writing. Furthermore, both of the students hadn't developed writing teacher identities, as they didn't learn how to teach writing. Overall, there exists a huge gap between academic demands for writing assessments and actual writing instruction and practice in the classroom. This presents a huge disparity between adequate teaching of writing pedagogy for ESOL students and English as first language students. Yi states that there has been a huge amount of focus on writing pedagogy for English as first language students lately, and this does not fare to the education that ESOL students receive currently. This serves as a gatekeeper for immigrants, as many states - such as Georgia - require students to pass a standardized writing test to graduate. Clearly, ESOL students are at a disadvantage educationally compared to native English language speakers.

Yi, Youngjoo. "ESOL Teachers As Writing Teachers." L2 Writing in Secondary Classrooms. New York: Routledge, 2013. 133-48. Ebook Library. Web. 23 Feb. 2015.
Powered by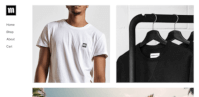 Create your own unique website with customizable templates.